Visit Alan's
Directory
***
How To
***
***
What To Expect From
***
***
Free Carpet
***
***
Got Carpet
Top 10 Causes Revealed
***
Free Carpet & Vinyl Installation Inspection Checklist

©Alan J. Fletcher

Landlords need to inspect the carpet and vinyl flooring after it has been installed to be sure it has been done correctly and completely. This form will help you be sure to check the important areas.
Feel free to copy and use this form for your personal use.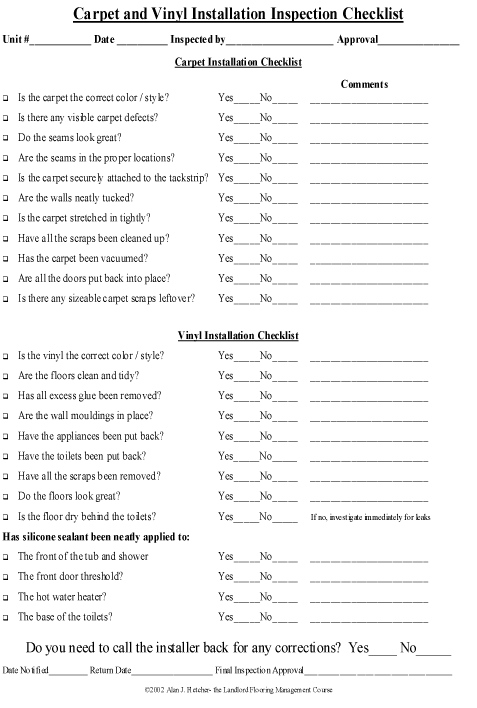 See another free flooring checklist
Looking for a Reputable Carpet Retailer?
Alan's Preferred Carpet Dealers
It's getting harder to find a reputable carpet dealer these days! That's why I have created my own special list of hand-picked carpet retailers who are locally owned, give free estimates, offer fair prices, have knowledgeable staff, provide honest measuring and hire qualified installers. Don't take chances... See who I recommend near you!