Landlord's Guide to Replacing Carpet & Flooring
Flooring Replacement Schedule
Before You Schedule Any Apartment Work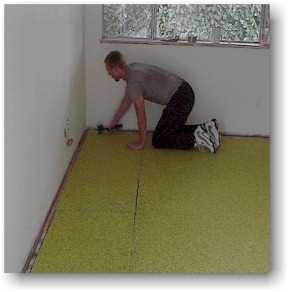 Scheduling and planning for Apartment turnovers are the cause of more headaches than any other single aspect of rental management. The number one goal in having rentals is to keep them rented, so you need to be able to get a recently vacated unit rent-ready again in short order.
You should expect vendors and contractors that work for you to understand this, and complete their assignments quickly and on time.
It takes a lot of patience to communicate properly with all the various vendors and contractors involved in refurbishing a rental unit. Training your maintenance people to work efficiently is another area that requires diligence. It's great to be able to hire people who know a lot about apartment maintenance, but training them to do things your way takes time.
If you can get your people organized and the whole operation running smoothly, you can get your apartment turnover time down to about four days or less.
As shown on the next page, you can see the ideal order of events that would allow you do prepare your units in a timely manner. To be successful in scheduling vendors and contractors, you or your management team must be aware of the ongoing installation and repair work at all times.
Your maintenance people need to provide frequent updates as to the progress taking place in the rental unit so that vendors are notified of any changes in the schedule, and the unit will be ready when they arrive. Having a dry erase board to mark the status of current operations is a good idea.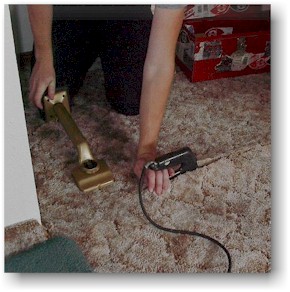 There are many tasks that can be performed simultaneously, and some that must be performed in a certain order. As one project is completed, another can begin. The order of events that takes place must be carefully orchestrated to avoid causing delays.
Day-one is the first day where your maintenance people go in a vacant unit and fix or repair everything that needs attention. It's up to you to determine what repairs they are qualified to do and which tasks need to be contracted out.
Many landlords have tried using maintenance personnel to install carpet or flooring in an attempt to save money, but it rarely works out to your advantage, in fact, it usually ends up costing a lot more in the long run.
You may be able save money by having your maintenance crew tear out the old carpet and padding and dispose of it in a proper way, but installing carpet, tile. laminate and vinyl should always be performed by professionals.