Landlord's Guide to Replacing Carpet & Flooring
Rental Property Managers
Rental Property Managers have a difficult job. There are always problems to deal with, tenants in need, repairs to be done, applications to review, and on and on. With experience and common sense they have to make difficult decisions everyday.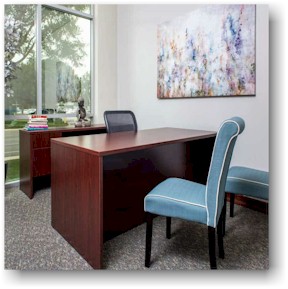 In order to get everything done, Rental managers have to utilize the services of others. Whether it's Roofing Contractors to Landscaping Services, managers have to trust and rely on the experience of others who perform the those services.
When a contractor fails to perform their services in an acceptable manner, the property manager has to deal with the problem and confront the contractor.
Rental Property Managers need to know a little bit about everything to be successful. They don't need to know everything, but they need to know enough to be able to effectively communicate with contractors and other service providers.
1. Managers need to get quality services for reasonable prices.
2. Managers need get value for the products they purchase.
3. Managers need to know the difference between a job well done, and a job done wrong.
Rental Property Management
The right property manager can make all the difference when you are looking to rent out a home or apartment. Managing rental property is arduous and it's important that you hire a competent property manager for the job.
A Rental Property Manager is hired to make your renting experience simpler and more stress-free. A great rental property manager can help you get the most out of your investment. The right property manager will save you time, stress and money - making it well worth their salary!
Rental Property Manager duties include tenant management and screening, rent collection, maintenance scheduling, financial tracking and reporting for taxes, leases, and insurance forms.
What does a Rental Property Manager do?
-Manage daily operations including leasing, marketing, and directing maintenance activity

-Manage the turnover and punch-list process from contractors

-Provide a high level of customer service and communicate with residents

-Represent the company in a positive and professional manner

-Market properties online through social media and community outreach programs

-Respond to rental inquiries

-Track prospects and report weekly prospects

-Manage accounts payable and receivable

-Execute leases in accordance with company policy

-Process rent payments and manage resident accounts

-Oversee maintenance staff, issue work orders, conduct unit inspections and prepare units for occupancy

-Manage property budget

-Oversee all tenant communications

-Walk and inspect the grounds regularly

-Plan and host resident events
Learn more: